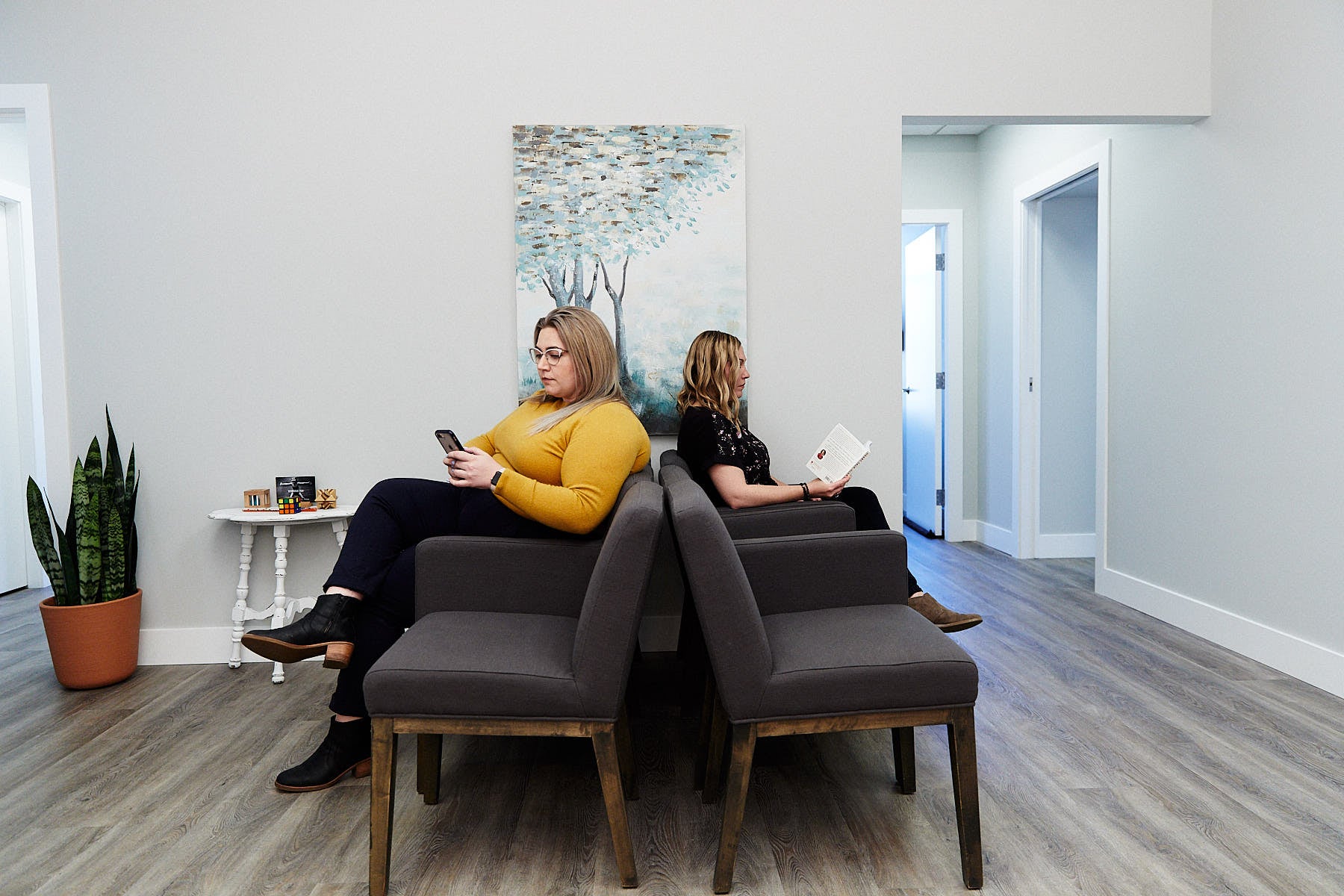 What is a Counsellor?
We all experience challenges in our lives. Some of these experiences are complex and leave us uncertain how to navigate on our own. A Counsellor is professionally trained to support you during these times and is able to offer confidential and non-judgmental help in healing toward a more balanced life. A counsellor is objective, asks questions, demonstrates empathy or compassion, and listens with a curious mind.
At Autumn Wellness Collective, all our counsellors hold Master's Degrees and are in good standing with their regulatory governing body. Each is a private practitioner that operates their own business under the Autumn Wellness Collective umbrella.
How Can Counselling Help?
Often, when we are going through challenging times, it can be difficult to know how to offer ourselves self-compassion and empathy. Seeing a counsellor can provide the time and space to explore your thoughts and feelings in relation to a challenge you are navigating. Talking about a problem or experience, perhaps for the first time, can often provide enormous relief and may even offer a shift in perspective. This joint exploration of counselling is intended to create a space where you can find healing from suffering and develop skills to provide yourself with higher levels of understanding, self-compassion, and acceptance.
Are Counselling Sessions Confidential?
Maintaining confidentiality is paramount to your Counsellor and you will be treated with respect and dignity at all times. Anything you discuss with your counsellor is kept confidential unless you provide written permission for this information to be shared. There are a few exceptions to confidentiality, and they are as follows:
1. If you tell your counsellor you are going to harm yourself or someone else.
2. If there is any suspected or potential child abuse and/or neglect your counsellor is required by law to report this to the Police or the Ministry of Children and Family Development.
3. If a vulnerable adult is being abused or neglected.
4. A subpoena by a court of law requiring information from the counsellor and/or your counselling records.
How Long Does Counselling Take to Work?
The length of time we work with a client varies depending on their unique circumstances and challenges. There is no obligation to continue counselling if you feel it isn't working for you. How you would like to schedule your sessions is your choice, and your therapist will be available to dialogue about this with you.
How Long is a Counselling Session?
Individual sessions typically last for 50 minutes. Couples sessions are either 50 or 75 minutes depending on the couples needs and can be arranged with your individual therapist. This is in line with the norms set out by the British Columbia Association of Clinical Counsellors.
How Much Does Counselling Cost?
A 50-minute individual session is $120.00 plus tax. Fees are in accordance with the BCACC's recommendations for service.
Will I Always See the Same Counsellor?
Yes. We believe counselling works best when a client can develop a trusting relationship with a counsellor of their choosing. If you begin seeing one of our counsellors, and decide they are not a good fit for you, we welcome you to seek out another available therapist in our office.
Will My Insurance Cover Counselling?
As no two benefits packages are the same we recommend checking with your insurance provider to see if counselling is covered by your plan. Autumn Wellness Collective does not offer direct billing, however, we do offer invoices that can be submitted to your insurance provider for reimbursement.
Some suggested questions to ask your insurance provider to determine what type of coverage you have are:
- Do my benefits cover seeing a Registered Clinical Counsellor and/or a Canadian Clinical Counsellor?
- What coverage amount will you receive per session or per year?
- What information is required on my receipt from the counsellor?
How Does the Process Work?
Complete the below intake form of your choosing and we will reach out to set up an initial appointment.
Lindsay Drewlo <insert intake form>
What Is Your Cancellation Policy?
Appointments can be cancelled with 24 hours or more notice. If the cancellation takes place within 24 hours of the session, full payment for the session will be collected. Exceptions can be made if there is an emergency, or if you come down with an illness.
What Payment Methods Do You Accept?
We are happy to accept payment via Visa, Mastercard, American Express or Interac e-Transfer.